Last night, Ben and I emerged briefly from the catastrophe we call our apartment: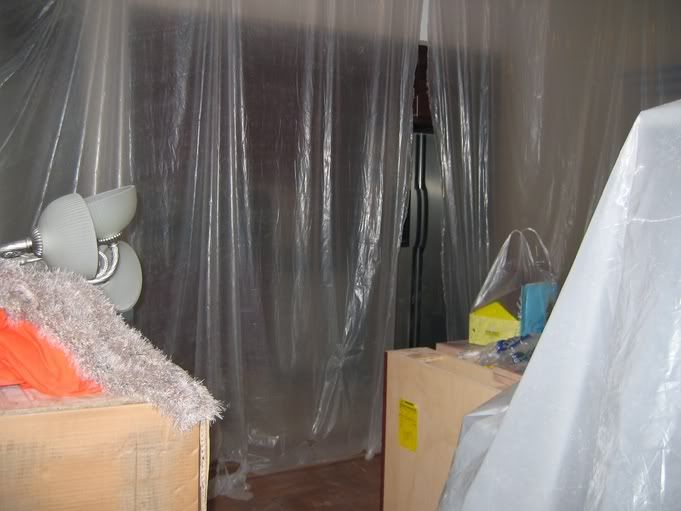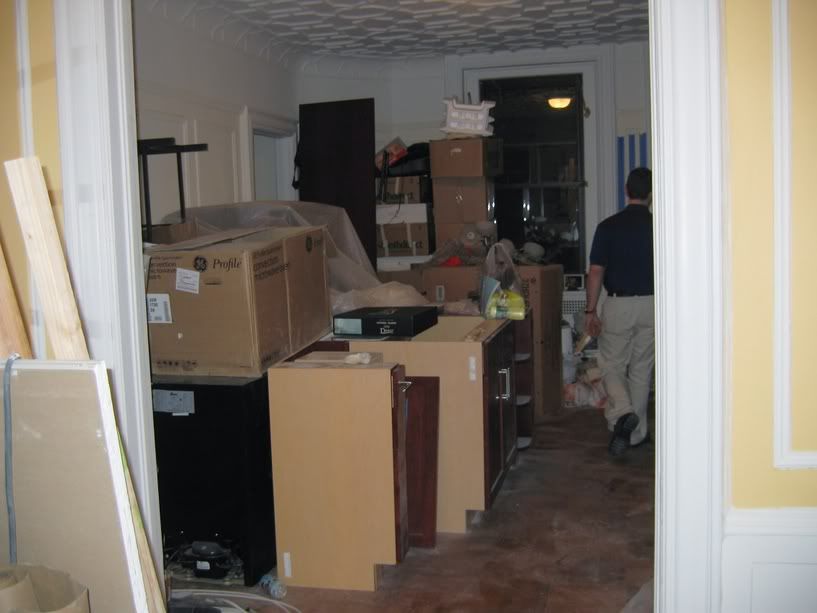 to have dinner and see a Broadway play. We've had this planned for some time now and I've really been looking forward to a real "Date Night." But no evening in the OSOH-verse goes smoothly, now does it? That might take away some of the fun.
An emergency call from our GCs informed us that the lovely sink and faucet combo I'd chosen ages ago (October, I think it was) will not in fact work together. They discovered this the hard way when the granite they were drilling for the countertop crumbled under their hands as they drilled the holes for said sink and faucet. One 8' slab of granite down the drain and 2-3 weeks to find a replacement.
Raise your hand if you are surprised by this development.
Anyone? Anyone? Yeah, that's what I figured.
But, our Dear Designer insisted that we MUST run to HD right away that very minute to fetch a replacement sink. Come on, don't they have people to do that? What the heck are we paying obscene amounts of money for anyway? But the threat of "4-6 week delays" spurned me into action, so Ben and I raced into the evening rush of pedestrians and through the freezing temperatures to the HD, heedlessly jeopardizing our Restaurant Week reservation, all thoughts of carefully seared tuna festooned with watercress tossed to the wind.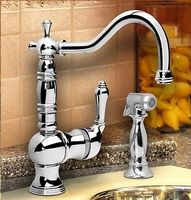 We arrived a tad late, and Faucet joined us at dinner (and rather enjoyed the fried clams I might add).
Poor Ben was obviously rattled by our Faucet Flight. I notified our wonderful waitress that we'd need quick service to be out in time for a Broadway show. Then, when she left, Ben slowly leaned across the table and whispered, "Okay, so why are we really telling her that we need to be out in time for a show?"
I whispered back, "Um. Because...we actually want to make it to the theater on time?"
"We're...we're really seeing a show tonight? Oh."
Did he think I was just trying to mess with the waitress' mind or something? Maybe trying some subversive brainwashing technique? No clue.
Yes, he'll have his MBA in just 4 months people. And he plays soccer too! Isn't he adorable?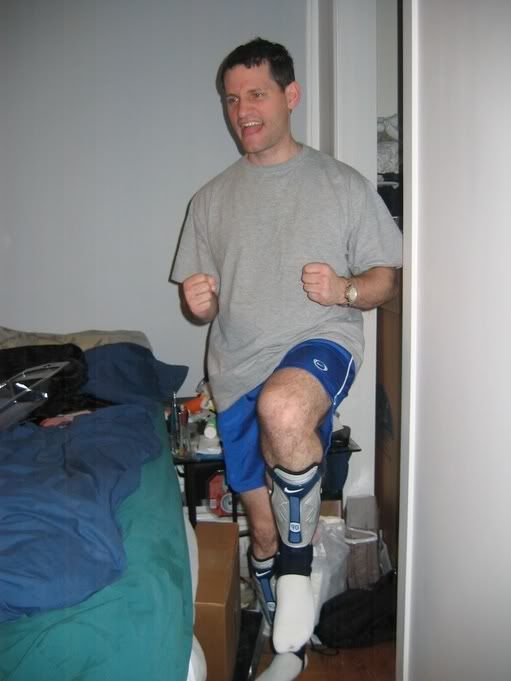 No knitting. No time. But soon I'll let you see my closets! Wheee!