Oh Happy Day.
May I present the blurry graduate.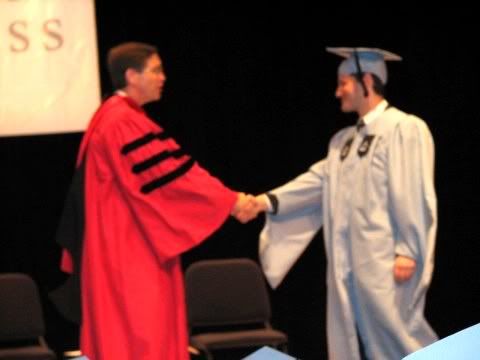 It's a toss up as to who is happier this saga is finally complete~ Mr. OSOH or me.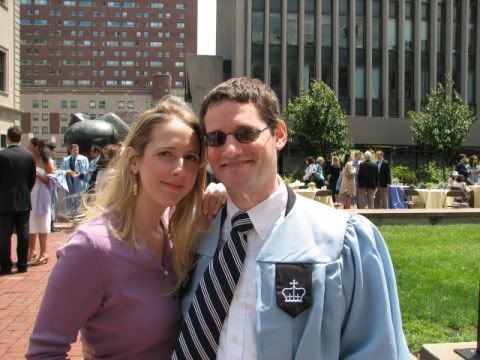 But we're not the only happy couple around here either.
Knits N Pieces got into the action too!
In the process of this Graduation Hoopla, we managed to survive...
2 Commencement Ceremonies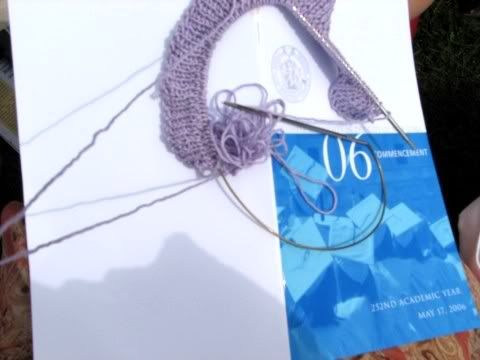 Including the boring parts.
(OSOH's boredom, while not captured on film except in the cameo two photos above, was quite alleviated by the Vintage Top in Rowan Cotton Glace and a surprising provisional cast-on for the Shetland Shawl.)
40,000 people trampling the Columbia quad on a lovely Wednesday morning.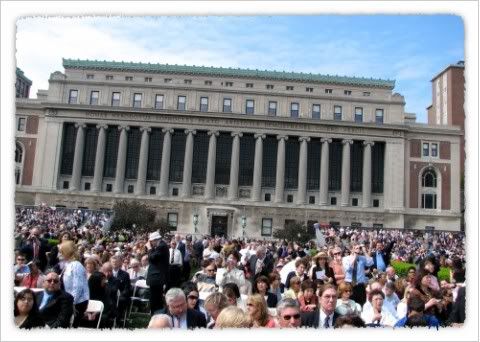 Along with umpteen-hundred fidgety (and possibly intoxicated) graduates all decked out in baby blue.
It was an amazing week. But that's not all. Not by a long shot.
You think we're busy? Ya'll ain't seen nothing.
In addition to the graduations, we celebrated 2 birthdays.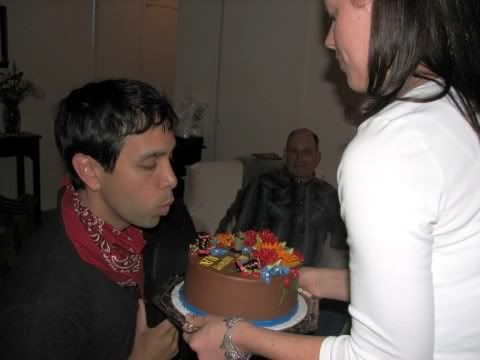 Excessive fraternization with friends.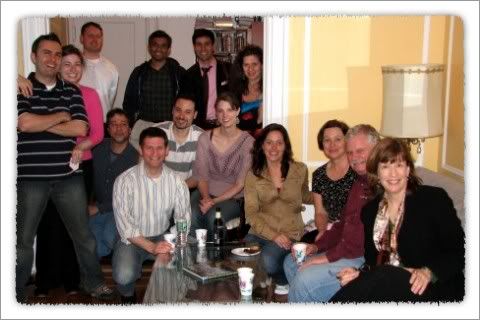 Family invaded Casa OSOH.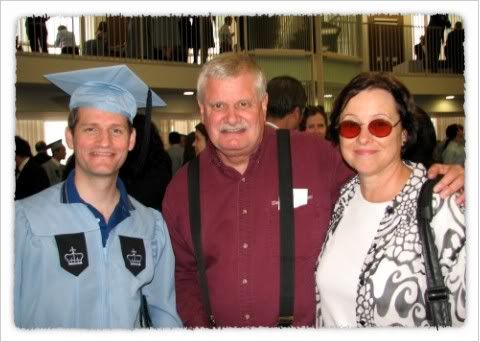 Some of us found time to knit.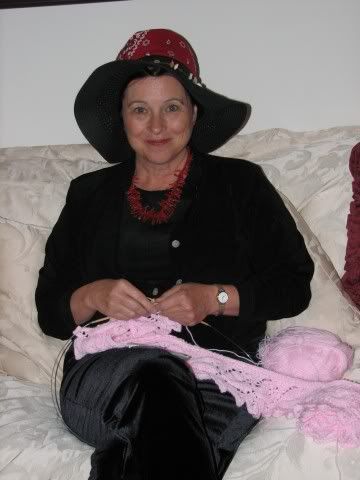 But others had...different...priorities. A boat was involved. And music from the 80s. And a blind poker dealer. It wasn't pretty.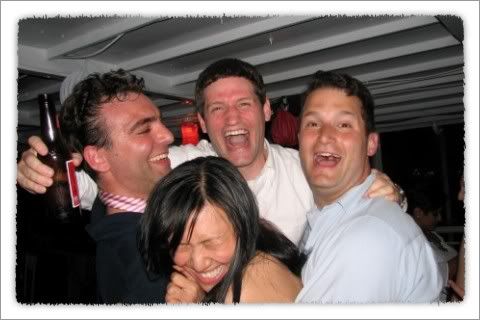 Now the house-guests have departed. The degrees are all conferred. Candles are all blown out, Ben is back on the road and Casa OSOH is empty but for me and the naked ones (that means the cats, you dirty minded gutter rats.)
I'd like to say things are getting back to normal.
But they aren't.
It's 11 days and counting until OSOH and KNP delegations board planes bound for Shannon.
Guinness and sheep.
Normal will have to wait.